Jerusalem & The West Bank
Itinerary Overview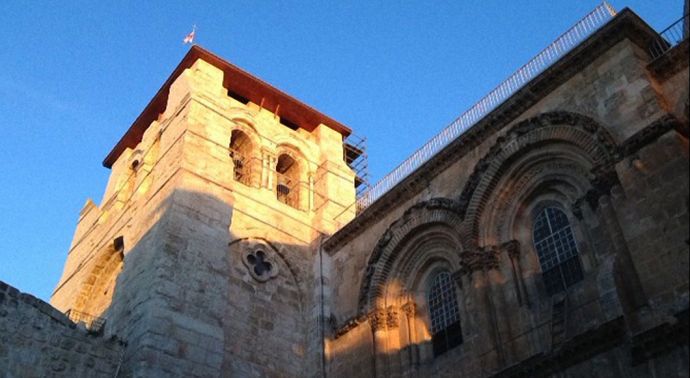 1 of 9
Church of the Holy Sepulchre.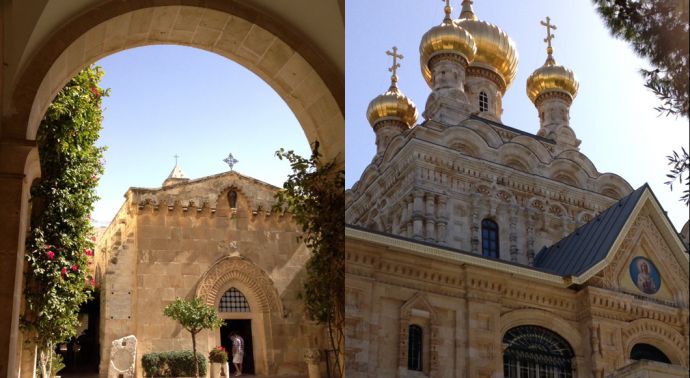 2 of 9
Chapel of Flagellation (L) and the Russian Orthodox Church (R).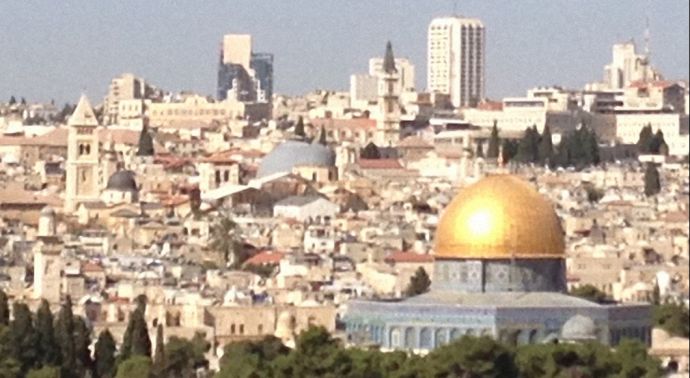 3 of 9
New Jerusalem over the Dome.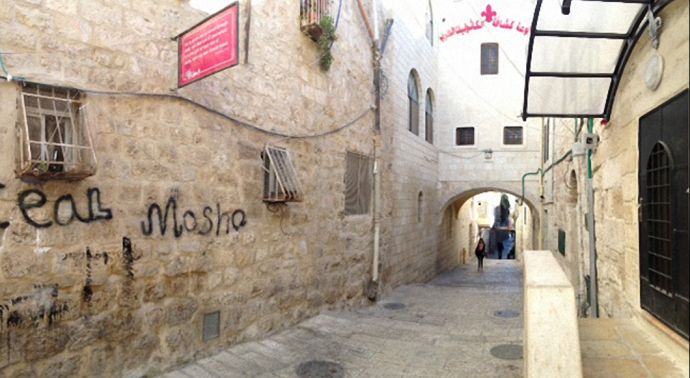 4 of 9
Street in Arab Quarter of the Old City.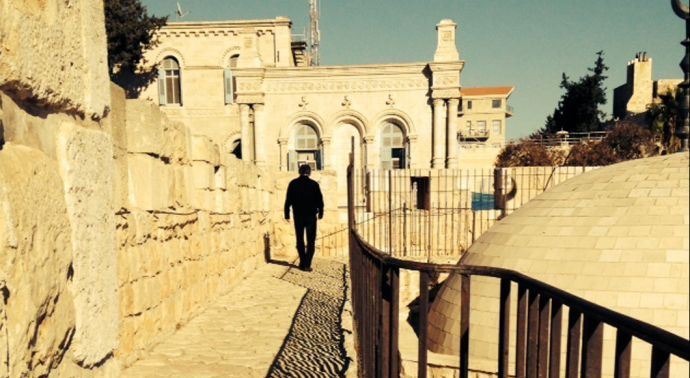 5 of 9
Jerusalem Ramparts Walk.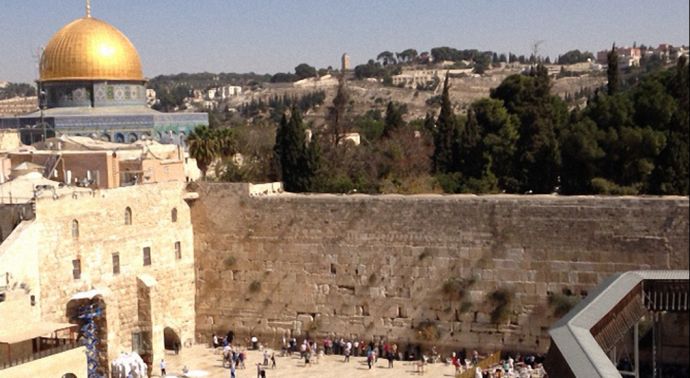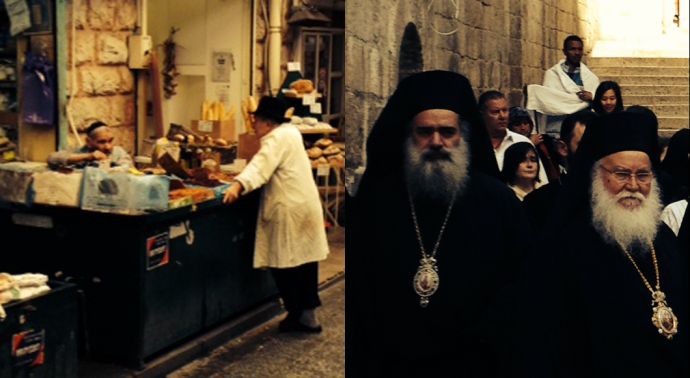 7 of 9
Machane Yehuda Market Jerusalem (L), Greek Orthodox Priests (R).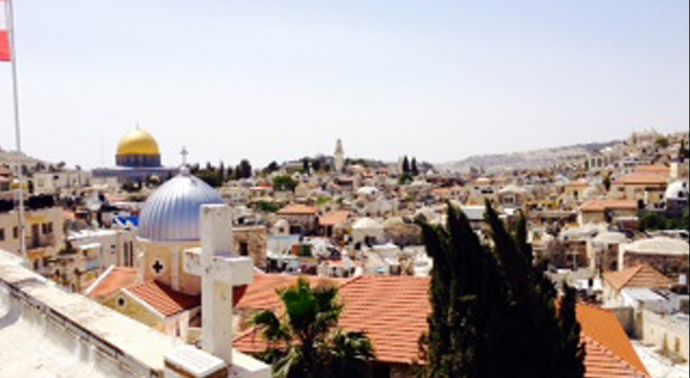 8 of 9
Jerusalem Old Town.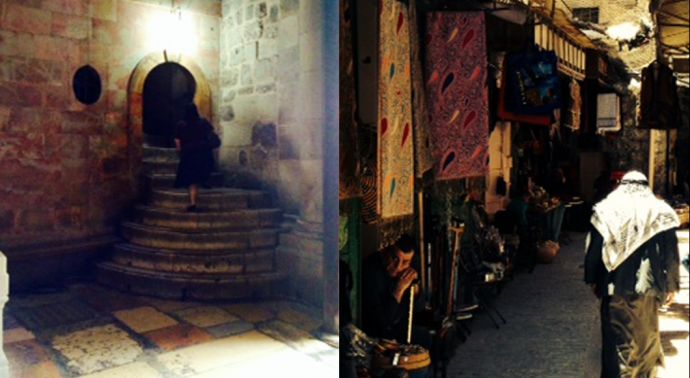 9 of 9
Inside the Church of the Holy Sepulcher (L), Palestinian man in Hebron (R).
prev
next
Attributes Slider Disabled in Composer

Day 1
Sunday
Arrive in Jerusalem. Check into our hotel. Dinner at the hotel.
Day 2

Monday


Breakfast, followed by trip orientation with our local guide.
Site visits to Garden of Gethsemane, King David's Tomb, and the Upper Room.
Late afternoon is free and then reconvene for dinner.
Day 3

Tuesday


Morning visit to the Four Quarters of the Old Town, including the Stations of the Cross, Wailing Wall and the Dome on the Rock. Late afternoon is free and then reconvene for dinner.
Day 4

Wednesday


Morning departure for Ein Karem, Yad Vashen (Holocaust Museum), see the Knesset (Israel Parliament), the Menorah and the Israel Museum. Late afternoon is free to explore on your own, then reconvene for dinner.
Day 5

Thursday
Morning departure with guide to the Dead Sea and Masada. Dinner.

Day 6

Friday
Morning departure with guide to Hebron. Visit the Ibrahimi Mosque, the Old City and Arab market.
Dinner.

Day 7

Saturday


Morning departure to Bethlehem, Shepherds Field then to Herodion, Bethany and Jericho.
Dinner.
Day 8

Sunday


Tour ends, transport to airport for those departing Israel. 
Recommended Reading for Jerusalem & The West Bank –
Jerusalem: The biography
Simon Sebag Montefiore
One City, Three Faiths
Karen Armstrong
From Beirut to Jerusalem
Thomas L. Friedman
Lonely Planet Jerusalem City Guide
– Guide book which I recommend.
Time Out Jerusalem
– Current events cultural magazine in English. There will be a current issue for you in your hotel room.
Book NOW!
Book your tour online -
whenever it's convenient for you.

Still have questions?
Contact Kevin directly at -
kevin@toursfortravelers.com