About Us
Tours For Travelers
Welcome too tours for travelers.
Take an American roots road trip to Memphis, Nashville, Oxford and Clarksdale Mississippi.  Visit Istanbul's exotic and storied past and savor its incredible cuisine and bazaars. Walk the streets of Jerusalem and discover its passion and profound history on both sides of the wall. A drive down the Aegean to Ephesus gives you a look at exceptional antiquity as well as WWl battlefields which gave birth to modern day Turkey.  Visit the beautiful and rugged Basque Country of northern Spain while eating some of the best food in the world and sipping Rioja where the vines grow. Get to know Porto Portugal, one of Europes oldest Celtic cities filled with its unique history and a UNESCO World Heritage site since 1996.  
The tours are led by Kevin Sheehy and have a maximum size of 8 people. We spend some of the day together and at times with local guides who are all highly informed and passionate about their subjects. Nearly everyday there's a slice of the day when you're free to do your own thing. I've designed the tours to be affordable by utilizing the savings which a small group creates, mainly with accommodation and transportation, as well as keeping it a small home based family business. I've found that all of the tours are equally suitable for singles, couples or small groups. 
About Kevin Sheehy
Curator and Tour Conductor
Philosophy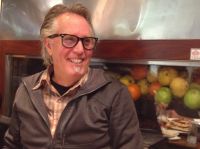 Hello Hodophiles!
I've been a traveler since my first freight train trip from Minnesota to Montana when I was 15 years old. I was the kid who jumped on the train with only a vague idea of where it was going or when it would arrive. I felt lost: in the right direction. It was way too much fun and lit a match under me that'll never die, I've been a traveler ever since. 

After college I began traveling and working abroad as a tour conductor and an importer for 35 years; starting in Europe and then into North Africa, Asia, South America and the Middle East.
I'm still searching for unique adventures....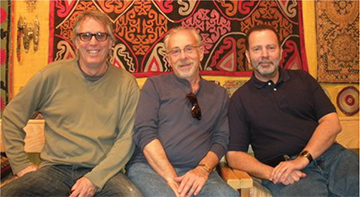 What can you expect as a traveler on one of my tours?
A traveler on one my tours can expect to have their own experience as well as a pleasant small group experience. I offer the participant a chance to explore with a thorough itinerary and also the opportunity to do their own thing. I pride myself on the details, and I assure you they've been scrupulously attended to. My goal is to have a smooth, well timed, high quality trip fraught with inspiration. As the former owner of Cafe Maude in Minneapolis meal-time is a special time so I hope you have a great appetite. 

 Tributes 
"We loved the Kybele for its proximity to antiquities, public transport, the water, shopping,
and so much more. It was friendly and had great food. The scheduling and pacing was good.
Better to be on a bit of a sometimes demanding schedule than to have too much time. I appreciated Togay's knowledge and engaging personality –I appreciated him most at the
Chora Museum, one of the highlights for me! And I was very pleased that we had an unhurried visit to Rustem Pasha Mosque. Really, our Istanbul time couldn't have been better.  I doubt that other tours come close to what Kevin has put together."
– Cathy and Bob Iverson
"What I find myself telling people is how nimble the tour group is because it is just
10 people. We can walk and take public transportation and that frees up time to see
more of the city. The hotel is small and very convenient to the places you want to visit.
You can quickly get oriented and feel confident about the setting. The Turkish people
are friendly and their food is excellent! Kevin is flexible and always looking for the best
experience for the group.  Turkey has such a long and deep history that you find yourself
grateful that the people of this country have saved so much for visitors to see.
– Ginger Sisco
Book NOW!
Book your tour online -
whenever it's convenient for you.

Still have questions?
Contact Kevin directly at -
kevin@toursfortravelers.com